Stream Super Bowl: How to watch the big game online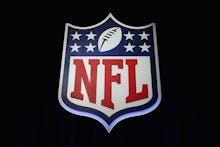 The Super Bowl is one of the world's most watched sports events, but those looking to indulge need not restrict themselves to the stodgy old network TV options anymore. If you have a Roku, Windows device, Chromecast, Android TV, Apple TV, an Amazon tablet or other compatible streaming device, you can download the Fox Sports Go App or the NFL App to watch the Falcons-Patriots matchup. 
Normally these apps would ask for your cable login, but authentication will be disabled during the game, so you'll be able to access the livestream wherever you are without a cable subscription. Also, the Fox Sports App will give you a 360-view camera experience and a field-of-vision perspective. 
Laptops and mobile devices 
If you own a laptop, all you have to do is visit the Fox Sports website. If you want to go mobile, you can also use your iOS or Android device. But, if you're using your phone and want to use your cellular data, you can only do so if you're a Verizon Wireless customer using the free NFL app — and yes, it will include all of the year's most anticipated commercials.  
Streaming TV
PlayStation Vue, Sony's livestreaming service, is offering a free trial for anyone looking to catch the game and cut the cord in the process, as is Sling TV. Sling subscribers who want to catch the action must have a "Blue" package — a service that's only available in select markets, including New York, Chicago, Los Angeles, Houston and San Francisco. 
AT&T's DirecTV Now Service will also stream the game in a handful of cities. See the full list of cities here.