Why is Jack Bauer not in '24: Legacy'?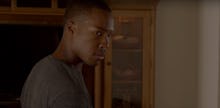 It's been over 15 years since 24 — the television drama that gave us a look at 24 hours in the life counter-terrorism agent Jack Bauer — first premiered. The show went on to last eight seasons and brought lead actor Kiefer Sutherland an Emmy. So given its success (and our affinity for reboot culture), a new version of the thriller, 24: Legacy, will be premiering Sunday on Fox, after the conclusion of the Super Bowl. 
But there's one central component missing in 24: Legacy: Sutherland will not be reprising his role as Bauer on the show. The actor is now the lead in Designated Survivor, which is still on winter hiatus and is scheduled to return in March. 
At the ABC Television Critics' Association party in August, Deadline spoke to Bauer about the possibility of his return to the role of Bauer. "There are absolutely no plans for that," he said.
Given that he's currently leading another TV drama, it would seem unlikely that he'd come back to the 24 universe. For those with a faint hope for a Bauer appearance, however, 24 and 24: Legacy executive producer Howard Gordon didn't dismiss the chance outright.
"I think it's just sort of a possibility downstream reflecting just my own personal fantasy," Gordon told Deadline.
Despite not appearing on the show, Sutherland is an executive producer for the new 24 series.
Here's a synopsis on what to expect in 24: Legacy, courtesy of Fox.
Six months ago in Yemen, an elite squad of U.S. Army Rangers, led by Sergeant Eric Carter, killed terrorist leader Sheik Ibrahim Bin-Khalid. In the aftermath, Bin-Khalid's followers declared a fatwah against Carter, his squad and their families, forcing them into federal witness protection. But a recent attempt on Carter's own life makes it clear to him that his team is now exposed.