'Nioh' Release Time PS4: How to pre-load the game and play at midnight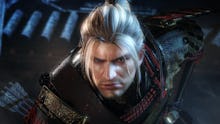 While you wait for the next Dark Souls 3 DLC or news about Nintendo Switch ports of Dark Souls, you're probably starved for more brutally difficult action RPG goodness. That's where Nioh comes in.
Developed by Team Ninja of Ninja Gaiden fame, Nioh will feel familiar for those who love Dark Souls. The third person combat is highly reminiscent of FromSoftware's notoriously challenging games, but Nioh brings unique combat stances and a focus on Japanese history — a version of it, anyway.
Nioh release time: How to pre-load on PS4
Nioh launches on Tuesday, Feb. 7. If you buy it on disc, you'll have to pick it up in a store on or after that day or wait for a delivery if that's your style. If you purchase the downloadable version on PS4, you can pre-load it now so it's already installed before midnight.
All you have to do is pre-order the game through the PlayStation Store and tell it to download the game when it asks you. Leave the system in rest mode to speed up the download speed. Hopefully, next time you turn it on, you'll have the game ready to go when it unlocks at midnight.
If you've already done this, then congratulations. You can play the game starting right at midnight without waiting for installation or for patches to download.
More video game news and updates
Hungry for more video game news? Check out the latest from Mic, including a recap of the Halo Wars 2 beta, a breakdown of the latest Diablo 3 update, the newest roster addition to Injustice 2 and a closer look at the Pokémon Go Red Scale rumor.