'Logan' Super Bowl Trailer: Breaking down the action-packed scenes of X-23 and Wolverine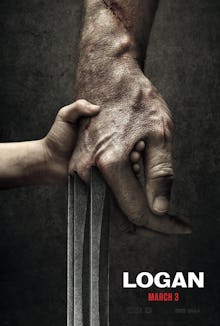 During Sunday night's Super Bowl we got a look at longer trailers for movies like Pirates of the Caribbean: Dead Men Tell No Tales and Transformers: The Last Knight. We also got a brand-new trailer for Logan, giving us an extended look at the upcoming Wolverine movie. 
In Logan, Hugh Jackman returns to his iconic superhero role in another Wolverine spin-off that is set for release on March 3. In the Super Bowl spot for the movie, we saw an aging superhero.
The plot
Logan takes place a few years into the future and Wolverine – now going by Logan – is finally starting to age. He is retired, no longer an active superhero, and is taking care of Professor X until he is called back into action after meeting a young mutant named Laura/X-23, played by Dafne Keen. 
No dialogue, "Amazing Grace" sets the tone
The new trailer is set to "Amazing Grace," setting the tone for Logan, which looks to be a mix of a more character-driven Wolverine story than we've seen from the Wolverine movies (X-Men Origins: Wolverine and The Wolverine) and a pure action spectacle. While there is no dialogue in the trailer, the iconic song sets the tone for the film, the final time we'll see Hugh Jackman as his most famous character.
With the arrival of Laura, Logan sees himself in the young mutant and the two become a team. In the trailer, we see them go all-out in some great action pieces, with Laura clearly ready to take things into her own hands.
New characters
We also get a look at key characters in the movie like Caliban, Professor X's other caretaker, and Donald Pierce, the villain, who seems to be hunting Logan and company. Richard E. Grant also plays scientist Zander Rice, who helped to create Laura.