'Diablo 3' Season 9 End Date: When the current season might end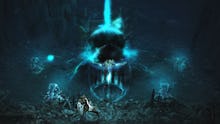 Whether you're waiting for the Necromancer or busy collecting wings, there's still plenty to do in Blizzard's indomitable demon-killing click-fest, Diablo 3. The game has been in its ninth "season" since early January, which means a specific set of rewards will be available for certain actions until the season ends.
But when will Diablo 3 season nine end? Here's what we know so far.
Diablo 3 season 9 end date predictions
Unfortunately, Blizzard hasn't announced a specific end date for the season yet. However, based on past seasons, we can make some educated guesses. 
Season lengths have ranged from as short as 52 days to as long as 159 days. The last three seasons have all been relatively close in length, with each clocking in between two and three months. Since season nine started on Jan. 6, we can assume, based on recent history, that it will end sometime in March or early April. 
Again, that is pure speculation on our part, but it's based on available evidence. That said, if you want to collect all of this season's rewards, you should probably do it soon. You may only have a month left to do so.
More Diablo 3 news and rumors
Mic has all the latest Diablo news, including updates on when we might be able to expect the Necromancer's appearance, Diablo 3's recent anniversary patch and PS4 patch notes.