How to update 'Pokémon Go': Why you should turn on automatic updates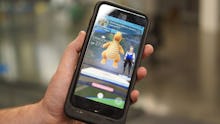 Wondering how to update Pokémon Go and enjoy the new Valentine's Day event? Here's a suggestion: Turn on automatic updates so you always have the latest version of Pokémon Go.
If you, for whatever reason, manually manage your app updates, Pokémon Go updates have been remarkably stable since the game was released last year. We've been playing the game religiously since launch and can't remember a single, widespread incident of a game patch bringing Pokémon Go to a halt — though there have been a few minor bugs.
How to update Pokémon Go: Niantic has given us no reason not to trust automatic updates ... yet
Niantic is constantly patching in new content and updates to Pokémon Go. Anything other than smooth patch delivery could be bad for the game in the long term. So, it shouldn't be a surprise that Niantic has created very few issues with game functionality following a fresh update.
Keeping a steady flow of new content is tough for the most experienced game developers in the business, and Niantic is doing a fair job of providing Pokémon Go players with new things to do. Halloween, Christmas, New Year's and now Valentine's Day have all played host to fun Pokémon Go  holiday events. The single combat balance update thus far was patched in smoothly. 
So, turn your automatic updates on to make sure you have all the new content and patches to keep the game running smoothly!
More Pokémon Go guides, tips, tricks and updates
Check out Mic's guides on how to get stardust, how to determine how long it will take you to reach level 40, the kind of Pokémon you get from 10-kilometer eggs, how to create new PokéStops, how to maximize your chances of catching Pokémon and how PokéStops distribute Pokémon eggs. Also check out how to catch Gen 2 baby Pokémon, our analysis of post-balance update Chansey and Rhydon and everything you need to know about finding the long-awaited Pokémon Ditto.