'Destiny 2' News : Release date rumors and Bungie leaks are probably made-up nonsense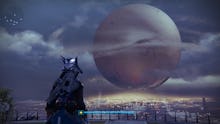 If you're going to make up rumors about an upcoming video game like Destiny 2, at the very least understand a little about how games are made. Sorry to break it to you, but the latest Destiny 2 release date reports are total bunk.
A Destiny 2 rumor that was quickly picked up by the enthusiast gaming press, and "sourced" to "contact with an employee within the administrative ranks of Bungie" is so suspicious as to warrant immediate dissection and dismissal.
Destiny 2 rumor debunked: Admins don't get access to everything
"Contact with an employee within the administrative ranks of Bungie" is extremely suspicious wording. An admin at Bungie, either in I.T. or in traditional clerical work, likely would not have access to all the different kinds of information being reported from this anonymous source on Reddit.
Sure, it's possible that a Bungie employee leaked a document that delivered an overall report on development of Destiny 2. The rumor includes information about marketing (the shortening of the exclusivity period for PlayStation releases), technical development (use of a new game engine for Destiny 2) and story leaks. This is the kind of report a developer might prepare for a game publisher by way of explaining where the development money is going.
Or, Occam's Razor suggests that a fevered Destiny fan is making things up, because fans are so concerned with development on Destiny 2, owing to the rough launch of Destiny and continued lack of transparency as to what the hell happened. Also consider that someone with this highly placed a source within Bungie would take some modicum of care to edit the copy just a little. You may find the comments debunking the post more useful than the post itself.
Destiny 2 rumors: We're still excited
Destiny, the Bungie franchise after the developer stepped away from Halo, got off to a rocky start. A lack of game content and a loot rewards system that was stingy and punishing presented immediate issues for Bungie after the game was released in September 2014. But the game is on solid footing leading into Destiny 2, which should mean a smoother rollout for the rumored sequel.
Things actually got so bad when Destiny first launched that Kotaku reported a visit in December 2014 by Diablo 3 director Josh Mosqueira and other developers from Blizzard, the other half of the Activision/Blizzard corporate powerhouse that publishes Destiny. The Blizzard devs had shown up to speak to their colleagues at Bungie about best practices on how to deliver loot systems and integrate game expansions 
Blizzard is the studio behind World of Warcraft and Diablo, the two franchises that defined modern loot system mechanics in online multiplayer games like Destiny. So the advice must have been good. Destiny has slowly continued to improve, beginning with fixing its broken loot system. By now it's a deep game, rich with content that fairly rewards players for their actions. It's a positive end for a game that, according to Kotaku's report, was built on a terrible engine and had a story that had been ripped to shreds and stapled back together.
Hopefully, Bungie will incorporate everything it's learned over the past few years and include it in Destiny 2 at launch.
More Destiny news and updates
Check out the music videos created by the Husky Raid Destiny team, and read up on previous Destiny holiday events Festival of the Lost and the Christmas event The Dawning.