A pharmaceutical and chemists' protest was bombed in Lahore, Pakistan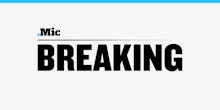 A protest in Lahore, Pakistan, organized by members of the pharmaceutical industry in response to new drug sale laws, was bombed Monday. At least 10 people were killed and scores more were injured.
One of the Taliban's factions has claimed responsibility, according to the Associated Press.
The attack was near the Punjab Assembly — Punjab is the province Lahore is situated in — at Charing Cross, in the eastern part of the city on Mall Road.
Pakistan President Muhammad Nawaz Sharif "very strongly condemned" the attack, his political party's official Twitter account announced shortly afterward. 
A man reportedly crashed his motorcycle into the crowd of protesters before detonating the bomb, local police official Ali Raza told the AP.
Among the dead is retired Deputy Inspector General Traffic Lahore Captain Ahmad Mubin. Other law enforcement officials were also slain in the attack, local media outlets report.
This story is breaking and will be updated.