Verizon rolls out 'introductory' unlimited data plan: Is it really unlimited and is it worth it?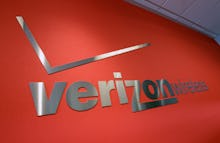 There are a lot of exciting smartphones being released this year, from the iPhone 8 to the Samsung Galaxy Note 8. Now imagine owning those devices and being able to use them without the fear of going over your data limit.
Verizon introduced an unlimited data plan on Monday called Verizon Unlimited, which promises consumers an endless amount of data on their smartphones and tablets running on its 4G LTE network. This is reportedly the company's first unlimited data plan in over five years, after the carrier stopped offering it in 2011.
USA Today reports Verizon's motive is to remain competitive in the market as other networks offer customers similar plans. Sprint, for example, recently unveiled its own plan offering unlimited data on five lines for $90 per month for a year.
"Verizon is offering something nobody else can: the unlimited plan you want on the wireless network you deserve," Ronan Dunne, president of Verizon's wireless division, said in a video posted on Verizon's website over the weekend.
The Verizon plan gives customers unlimited data, calls and texting on one smartphone line for $80, while those with family plans can pay $45 per line on up to four smartphone or tablet lines. Also included with Verizon Unlimited are "HD video streaming, Mobile Hotspot, calling and texting to Mexico and Canada and up to 500 MB/day of 4G LTE roaming in Mexico and Canada." Users who opt for Verizon Unlimited have to agree to enroll in AutoPay and paper-free billing.
The catch
For heavy data users who exceed 22 GB of data usage, other customers may be prioritized. So, yes, the plan is unlimited but data speed may change for those who surpass 22 GB of data. "To ensure a quality experience for all customers, after 22 GB of data usage on a line during any billing cycle we may prioritize usage behind other customers in the event of network congestion," according to Verizon's website. "While we don't expect to do that very often, network management is a crucial tool that benefits all Verizon customers."
Similarly, while Verizon offers Mobile Hotspot, the speed will vary based on usage. BGR reports that the first 10GB of data will tether at 4G LTE speeds and anything thereafter will downgrade to 3G speeds. 
Is it worth it? It depends on how you use your data. Verizon customers should examine their data use for the past year and see how much they're currently spending on data to assess whether they need unlimited data and how much they can save. Those shopping for a new carrier can compare plans with AT&T, T-Mobile and Sprint. The latter's new plan offers a slightly cheaper deal than Verizon, but for a limited time of a year. That said, Verizon's plan may come with an expiration date, as the company refers to it as "introductory" as well.