When will California regulations of the marijuana industry be in place?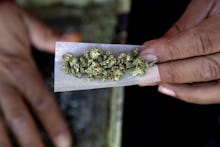 On Nov. 8, 56% of voters approved California's Proposition 64, which legalized the use of recreational marijuana for adults 21 and older. Though the new law was expected to come into full force on Jan. 1, 2018, there may be some delays. 
State lawmakers are reportedly worried that the relevant agencies may not be able to set up a regulatory and taxing system by the deadline. Meanwhile, the Bureau of Medical Cannabis Regulation, a state agency, is struggling to establish rules for licensing and taxing cannabis cultivators and related business in the industry, the Press Democrat of Santa Rosa reported. 
Legislators have voiced concerns about delays in the system. "Frankly, I have to say that there is a considerable amount of skepticism from some of us up here about meeting that deadline," Democratic state Sen. Jerry Hill of San Mateo said at a hearing on Jan. 30, the Los Angeles Times reported.
Lori Ajax, chief of the Bureau of Medical Cannabis Regulation, also expressed doubts about the system's timely implementation. "There are a lot of challenges," she said, according to the LA Times. "We are not going to be able to grant everyone a license on Jan. 1, 2018." 
Some may get temporary licenses while tens of thousands of applications are currently being processed — which Ajax said may take months to complete.
There are other obstacles to overcome. According to the Sacramento Bee, banks and credit card companies dislike working with marijuana-related businesses, since cannabis remains illegal at the federal level.