iPhone 8 Design: New rumors point to a gorgeous iPhone construction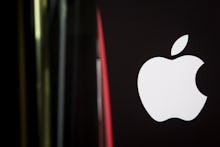 The iPhone 8, which commemorates the iPhone's 10th anniversary, is rumored to be bringing a lot of changes with new features. When it comes to the design of the new iPhone, things are also going to be different.
The device, which may be named iPhone X, will reportedly come in three models: a 4.7-inch device, a 5.5-inch device and a 5.8-inch device. The device is rumored to feature an all-glass design. According to CNET, the next-gen iPhone will have a glass panel in the front of the phone and a glass panel in the back held together by a steel frame center.
Sound familiar? That's because this is the same kind of design featured in the iPhone 4 and 4s. These smartphones also have front and back glass panels held together with a stainless steel band.
Additionally, the largest iPhone 8 model — the 5.8-inch device — will reportedly feature an edge-to-edge OLED display. According to the Korea Herald, Samsung has signed a deal with Apple to supply 60 million more OLED panels for the next iPhone — the South Korean company already signed a deal with Apple last year to make 100 million units. The other two models will have LCD displays, reports 9to5Mac, like the current iPhone 7.
The iPhone 8 will also reportedly be "bezel-less," according to Barclays supply chain analysts. Apple is also rumored to be parting ways with the home screen button on the front of the phone and will integrate it into the screen of the device. While this sounds like a big shift, the change is relatively small since the "home button" on current devices are not quite a button.
One of the more pervasive rumors surrounding the iPhone 8 that will likely influence design is wireless charging. The rumor started at the Consumer Electronics Show earlier this year, was later debunked, and has resurfaced once again. Further adding fuel to fire is news of Apple joining Wireless Power Consortium, a trade organization devoted to wireless charging.
For those struggling to visualize what the aforementioned leaks mean for the iPhone 8, there are concepts floating around the internet. A mockup designed by Veniamin Geskin shows what the device could potentially look like with a glass body and no home button.
Designer Moe Slah shared a video on the ConceptsiPhone YouTube channel of the iPhone 8 running on iOS 11.