Robert Doggart won't face terrorism charges for plotting to burn down a NY mosque. Here's why.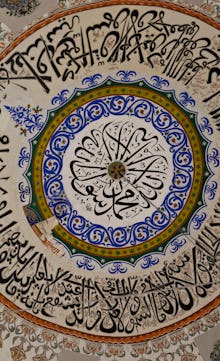 Robert Doggart, 65, was arrested for plotting to attack and burn down a mosque, school and cafeteria in a predominant Muslim community in upstate New York in April 2015. 
On Tuesday, less than one year since his arrest, the New York Daily News reported that Doggart won't face terrorism charges for his plot. Doggart faces "one count of solicitation to commit arson, one count of solicitation to commit a civil rights violation and two counts of threat in interstate commerce"; Doggart has also been on house arrest since he was apprehended.
Why Doggart won't face terrorism charges
The United States does not have a federal statute on domestic terrorism. According to Rafia Zakaria, a human rights attorney, federal statutes on terrorism are — ironically — designed in language to deliberately criminalize foreign suspects. The U.S. federal law statute on terrorism almost entirely targets individuals with foreign ties or alliances. 
"In this way, domestic terror is rendered invisible, and the imagined threat of foreign terror magnified, its incipient paranoia implicating all American Muslims within its folds of suspicion, surveillance and discrimination," Zakaria wrote in a report for the Columbia Journalism Review. "All forms of terror should be equally punishable, especially in a legal system that justifies pre-emptive policing and already monitors social media platforms and speech for potential extremists."
But since federal terrorism allows for foreign connections to be so loosely defined, almost any Muslim in the U.S. can be charged with terrorism for committing crimes similar or even far more benign than Doggart or convicted killer Dylann Roof.
"All American Muslims, because they are immigrants, or children of immigrants, can be considered as having a 'foreign connection,'" Zakaria said in an email interview. "Even having parents who are from elsewhere or having traveled to Afghanistan is considered enough to qualify for a 'foreign connection.'"
This was certainly the case for Ahmed Rahami who was arrested for the Chelsea explosions in September 2016. New York Gov. Andrew Cuomo claimed he had a "foreign connection" without citing any evidence for the allegation. It was also the case for Tarek Mehanna, an Egyptian-American who was charged with providing material support for terrorism when he translated fundamentalist and anti-western documents in Arabic to English and uploaded them to an online forum. 
On the other hand, Doggart — a 2014 congressional candidate — used right-wing online forums and social media to recruit people to attack and burn down "Islamberg," or Hancock, New York. In these online forums, Doggart unveiled his plans to use AK-47 rifles to open fire at Muslims since he believes there are extremist camps in Hancock.