Dump Trump: List of stores and retailers that have dropped Trump family merchandise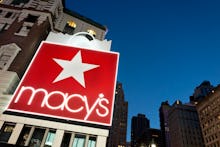 The growing scorn for the Trump brand has led several retailers to take their merchandise off their stock. According to Reuters, department stores Sears and Kmart have discontinued online sales of 31 Trump Home accessories. 
As Sears and Kmart acknowledged their decision, the Wall Street Journal reported that Nordstrom's sales of Ivanka Trump-branded products had been in free fall prior to their decision to pull all her merchandise from its shelves.
The retail revolt against the Trump brand — particularly Ivanka's — is in part due to a grassroots campaign called #GrabYourWallet. Led by its founder Shannon Coulter, #GrabYourWallet intends to boycott stores that still carry products related to the Trump brand — and some of them have given in.  
Here is the list of other stores that have withdrawn Trump-branded items:
Macy's 
Following Trump's disparaging remarks about Mexican immigrants in 2015, Macy's decided to drop his fashion line. After his election in November 2016, the retailer announced that it had no intention of bringing back his clothing collection. 
Belk 
Belk, a department store with 300 locations in 16 states, removed Ivanka Trump's line from its website. According to Racked, the #GrabYourWallet campaign pressured the Charlotte-based retailer to take down her items. 
Neiman Marcus 
Days after Nordstrom's announcement to drop Ivanka Trump's products, Neiman Marcus followed suit. According to ABC News,  #GrabYourWallet pressured Neiman Marcus to drop her jewelry line. 
Burlington 
Since Feb. 10, Burlington does not show a stock of Ivanka Trump's accessories and clothing in its online store, according to Business Insider. 
T.J. Maxx and Marshalls 
T.J. Maxx and Marshalls have not officially dropped Ivanka Trump's products. But according to a New York Times report, employees at both stores were asked to dump signs for Ivanka Trump products.