'American Horror Story' season 7's "election" plot may be Ryan Murphy's worst idea ever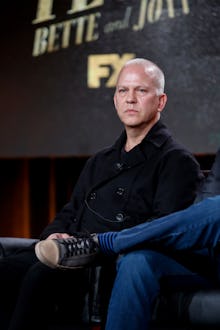 Give Ryan Murphy credit: He's never too far from his next fully absurd idea.
The creator of American Crime Story, who has announced the subjects of the next three seasons of that show, gave fans a taste of what to expect from the seventh season of his other anthology series, American Horror Story. On Watch What Happens Live, Murphy said while the season remains untitled, "the season we begin shooting in June is going to be about the election."
Not just any election: "the election we just went through." Meaning Donald Trump versus Hillary Clinton. Within months of the election ending, Murphy will be revisiting it. On American Horror Story.
This may be Murphy's worst idea ever.
First of all, let's put aside all questions of taste and just focus on Murphy's decision-making. FX president John Landgraf has previously said that, like American Horror Story: Roanoke before it, the theme of season seven would remain a mystery until release.
"It actually will be shrouded in super secrecy," Landgraf said at the winter Television Critics Association tour. "Ryan has yet another really innovative idea for how to do something fresh and different with the franchise that audiences haven't seen before, and there's a marketing promotional hook around that."
So much for secrecy. Not only that, but Murphy's announcement contradicts what he's said about the season previously. "Next year, we will be going back to some Freak Show characters, deeper histories and mythologies," he told Entertainment Weekly in October. "So we're sort of still exploring season four in season seven."
Obviously, Murphy said that before the election (though the jokes that the election was the true freak show just write themselves). This means his plans have changed — which speaks to this season being something of an impulsive choice. That's worrisome from a creator who has proven himself time and again to be at his worst when working on the fly.
One of the most common complaints about Glee was that Murphy seemed to be reacting to fan response in real time; promoting beloved characters at the expense of the story he already created. (He's denied that, but frankly, the proof is in the pudding.) This is similar to the knock against most American Horror Story seasons: good at the start, derailed by the end.
This subject switch feels like Murphy's problem writ large. #AHSElection was a tired joke people made before, during and after the events of Nov. 8, 2016. American Horror Story season seven, then, is just a Twitter joke made sentient. It is $#*! My Dad Says with a more prestigious veneer.
What can Ryan Murphy say about the election that is new, interesting or fresh? Perhaps he has some fascinating idea about it that will blow us all away, but everything about his previous work suggests that he's chosen this subject for the gonzo factor. Already, Twitter is blowing up with reactions to his announcement. That is, in all likelihood, exactly what he wants.
Fans of The People vs. O.J. Simpson: American Crime Story might be inclined to give Murphy the benefit of the doubt, since he just produced an excellent series about a more serious subject. But vitally, Murphy didn't write a single episode of American Crime Story's first season. (The key writers, Scott Alexander and Larry Karaszewski, will not be returning to American Crime Story for the Katrina season, which is worrisome all on its own.)
Again, we're open to Murphy having a particular theory and perspective on the election. Roanoke proved that American Horror Story is capable of pulling off some smart concepts. But this sounds like a broken idea from the start. It would take one of the most consistent hands in television to shepherd a project like this to success — and Murphy is as inconsistent as they come.