How to find which advertisers have your contact info on Facebook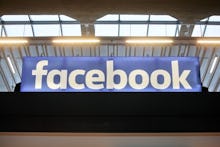 For those active on social media, it can be unsettling to think about how many brands and third-party companies have information about you. Now Facebook can tell you what it's sharing.
The social media giant has yet to officially announce this feature, but Vocativ reported that Facebook, which makes money off of "targeted advertising," rolled out an option a few months back allowing its users to access the list of advertisers that have their contact information.
To find out more, Vocativ said users need to sign into their Facebook account and go to Settings>Account Settings>General>Settings, then scroll to "Download a copy of your Facebook data." Here, users will be prompted to enter their password.
Mobile users can go to Settings>Account Settings and scroll to the bottom to select "Ads." 
Selecting "Your Information" shows what advertisers know about your profile, including relationship status, employer, job title, education and "interested in." You can manually deselect this information from being shared.
Further below, under "Your Categories," users can see what kind of ads are being targeted for them. Selecting "Review and Manage Your Categories" allows you to manually remove yourself from a topic or genre. This list can include details about a user like what their favorite browser is or what device they use.
"The categories in this section help advertisers reach people who are most likely to be interested in their products, services and causes," Facebook wrote in this section of the Facebook app. "We've added you to these categories based on information you've provided on Facebook and other activity."
Under "Ads" there is a tab titled "Advertisers you've interacted with" that allows you to see advertisers whose ads you've clicked and advertisers with your contact info.