What happened to Will Gardner on 'The Good Wife'? A recap before 'The Good Fight' premiere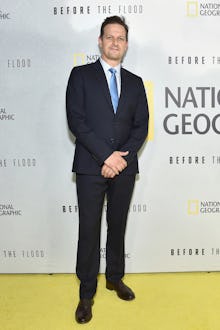 The Good Fight is set to premiere on CBS All Access on Sunday. With The Good Wife spinoff focusing on Diane Lockhart and briefly touching on Will Gardner, viewers might need a refresher on what happened to Gardner. The short answer: He died.
A reminder from The Good Wife
Will died in a Chicago courtroom shootout in episode 15 of season five. In fact, his own very disturbed client, Jeffrey Grant — played by Weeds alumnus Hunter Parrish — killed him. 
Jeffrey was accused of murder, and Diane and Kalinda doubted his innocence. Will fought for him, though, and with Kalinda's help found some evidence that would help their case. But before Will could free Jeffrey of the murder charges, Jeffrey had a meltdown and stole a gun from a courtroom police officer. Jeffrey went on a shooting spree, killing Will in the process. His death devastated everyone, including Diane, who considered Will to be her best friend.
The Good Wife show creators Robert King and Michelle King didn't originally plan to kill off Gardner, but when actor Josh Charles announced he was leaving the show (for "creative" reasons), they saw it as the best narrative choice. When asked what it was like to write the episode, Robert King admitted the experience was painful.
"It wan't pleasurable. It wasn't a pleasurable tragedy," he told TVLine in 2014. "I'm sure when some great playwrights write tragedies they feel good afterwards — like, 'Wow, that cleansed my spirit.' That wasn't this. It really was the loss of an actor who we so much enjoyed writing for."
Catch The Good Fight when it airs on CBS All Access on Sunday, Feb. 19 at 8 p.m. Eastern.
Mic has ongoing The Good Wife coverage. Follow our main The Good Wife hub.