After former engineer Susan J. Fowler alleges sexual harassment, Uber orders investigation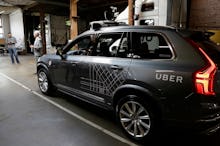 Uber CEO Travis Kalanick has ordered an investigation into his company's practices following former engineer Susan J. Fowler's decision to post a sexual harassment-filled narrative of her year working for the company, which alleges to systemic mistreatment of its female employees.
In the lengthy post, Fowler detailed how a manager attempted to have sex with her. Following the incident, she reported the incident to the company's human resources department, but the manager was not punished because he "was a high performer" with no other infractions on his record. 
"It became obvious that both HR and management had been lying about this being 'his first offense,' and it certainly wasn't his last," Fowler wrote.
Fowler alleged she was also denied a transfer in the organization because a supervisor was seeking to retain more female engineers, and that the company bought leather jackets for all male employees but refused to buy female employees their own because of a cost difference.
Yet again, Fowler says she complained to human resources but was subsequently illegally threatened with termination by her boss.
"I have just read Susan Fowler's blog," Kalanick wrote in a response. "What she describes is abhorrent and against everything Uber stands for and believes in."
"It's the first time this has come to my attention so I have instructed Liane Hornsey our new chief human resources officer to conduct an urgent investigation into these allegations," he added. "We seek to make Uber a just workplace for everyone and there can be absolutely no place for this kind of behavior at — and anyone who behaves this way or thinks this is OK will be fired."
Uber, however, has long come under fire for some of its corporate practices.
According to Quartz, the company has used its customer service staff to relay anti-union messages in the past. And earlier this year, it paid the Federal Trade Commission $20 million over allegations it lied about pay rates to workers. On several occasions, the company has also been accused of improper handling of allegations of sexual assault by customers.