'Zelda: Breath of the Wild' PS4 Release Date Rumors: Is a PlayStation launch possible?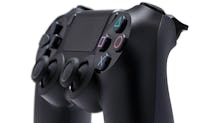 Legend of Zelda: Breath of the Wild is part of a long tradition of Nintendo games that appear exclusively on the company's hardware. Unlike your average Call of Duty or NBA 2K, which come to multiple platforms, Zelda is a first-party Nintendo title. That means the company is almost certainly releasing it exclusively on its own consoles. 
But could we ever Zelda: Breath of the Wild or any other Zelda game released for the PS4, Xbox One or PC? Here's our take.
Zelda: Breath of the Wild release date PS4: Will it ever launch on Sony's console?
In a word: No.
Nintendo makes millions of dollars on the Zelda franchise. It sold over 3.4 million copies of Skyward Sword and moved 7.16 million copies of Twilight Princess — the last Zelda game to come out on two new Nintendo consoles at once until Breath of the Wild's release. That may seem minimal when compared to the billions of dollars being made by cross-platform PS4 and Xbox One games.
Is Nintendo walking away from easy money? It's possible the company could rake in cash by releasing its big first-party titles on rival consoles, but a little digging shows why bringing Zelda: Breath of the Wild to the PS4 could backfire.
Zelda: Breath of the Wild PS4 release date: Wouldn't it mean more money for Nintendo?
Absolutely not.
Well, OK — it might work in Nintendo's favor in the short-term. But if Nintendo brings Zelda to other platforms, it loses the number-one reason that fans buy the company's hardware. After all, when 3DS sales spike right when a new Pokémon title comes out, that's not a coincidence.
Nintendo only sold 13.5 million units of the Wii U, but it's sold 65 million 3DS handheld systems, 101 million Wiis and 154 million copies of the Nintendo DS. Giving up those hardware sales in the long term probably isn't worth the quick cash influx that would come with releasing Zelda: Breath of the Wild for PS4 and Xbox One.
Zelda: Breath of the Wild PS4: What about older Zelda games?
Did you not hear us when we said no?
Nintendo even makes money when it re-releases older Zelda games for new hardware. The company made bank when they released Legend of Zelda: Wind Waker in HD for the Wii U with 2.11 million in sales. Similar to the Pokémon effect, Wind Waker HD was able to increase sales for the failing console. That's not to be taken lightly.
Zelda: Breath of the Wild PS4 release date: But what if — 
Listen, no! OK? Literally never.
Clearly, Nintendo can make money off the Zelda series without releasing the games on other platforms. Even in a world where Mario, Fire Emblem and Pokémon have come to mobile, Zelda still has yet to do so — although we wouldn't rule out a smartphone game at this point.
Aside from the money involved, doing so would signify an alarming shift. Bringing Nintendo games to mobile was hard enough, but it was a sensible move considering the undeniable popularity of mobile gaming over handheld consoles.
Nintendo releasing Zelda on a third-party console would essentially be the company admitting defeat. It would be very surprising if Nintendo brought their titles to other game consoles without pulling a Sega — i.e., closing down their hardware division entirely and only releasing games on foreign hardware. Until then, hopefully, you can get your fix with Zelda-inspired games like Oceanhorn.
Check out more about Zelda: Breath of the Wild news and updates
Find out more about Legend of Zelda: Breath of the Wild, including spoilers from the game and what to expect from the DLC. Load up on some more spoilers and find out which character is making their return and what kind of horses you can unlock. Or be sure to check out Nintendo's image of the day on their social channels. And don't forget to check out our hands-on with the game on the Nintendo Switch.
At Mic, we are always working to make the content we offer the best it can be. Please take a brief survey to let us know how you'd like to see us improve.