Samsung Galaxy S8 Release Date: Specs, price and everything to expect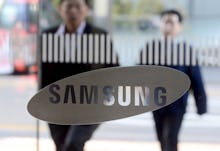 The time has finally arrived: Samsung is ready to unveil its newest smartphone — the first after the Galaxy Note 7 debacle — this spring with the Galaxy S8. The South Korean company is stepping away from its pattern of unveiling the device at the Mobile World Congress trade show taking place in Barcelona at the end of February.
Instead, previous reports — and a new one from the Verge — cite a March 29 unveiling that will take place in New York. As for when the device will be up for sale, ET News cited a "high-ranking official for a mobile network provider" to back up a worldwide sale date of April 21.
What can you expect? Two devices, for starters. The S8 will come in a 5.7-inch display option and an S8+ option, which will have a 6.2-inch screen. BGR reported the S8 will start at $849 and, according to VentureBeat, the new models will cost 100 euros ($107) more in Europe than what the S7s are going for.
Both sizes will feature the Snapdragon 835 processor, a 12-megapixel rear-facing camera and iris-scanning technology. And if you believed the rumors that there would be no headphone jack, know that the devices will come with a "traditional 3.5mm headphone socket."
As for how the S8+ will be different, CNET reported the larger model will come with a more powerful battery. The S8+ will reportedly have a 3,750 mAh battery as opposed to the S8's 3,250 mAh battery. The larger model is also rumored to have a QHD Super AMOLED screen that will take up 83% of the device's front panel.