How many Oscars does Natalie Portman have?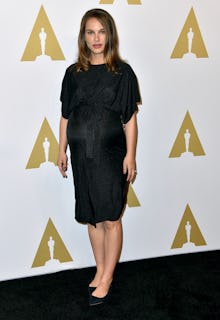 Natalie Portman is up for another Oscar and this time it's for her leading role as first lady Jacqueline Kennedy in Jackie. Directed by Pablo Larraín, the film follows Kennedy in the days after her husband's assassination. The movie has garnered a Metacritic score of 81, with USA Today writer Brian Truitt describing Portman's performance as "stirring and ambitious." 
This isn't the first time Portman's acting has been praised. She's given standout performances in everything from V for Vendetta to Garden State to Where the Heart Is and The Other Boleyn Girl, and she is a bona fide artist and A-list celebrity because of it. But of all of her performances, which ones have garnered her Hollywood's coveted golden statue?
How many Oscars has Natalie Portman won?
Portman already has one Oscar to her name. In 2011, she won best actress for her performance in Black Swan. In 2005, she earned a supporting actress nomination for her role in Closer.
We will see if Jackie will grant Portman another Oscar when the winners are announced at the 89th Academy Awards on Sunday. 
Mic has ongoing Oscars coverage. Please follow our main Oscars hub here.