Israel denies visa to Human Rights Watch staff, accusing HRW of 'propaganda' and hostility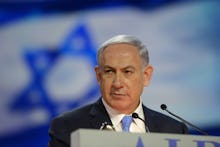 Israel has become one of a small number of countries — including North Korea and Cuba — to deny access to Human Rights Watch, the independent human rights organization.
HRW's Israel and Palestine country director, Omar Shakir, an American citizen, was denied a visa by the Israeli government on Monday, HRW announced early Friday morning. 
The Israeli Ministry of Foreign Affairs cited "propaganda" as a reason for its decision, alleging HRW has "engaged in politics in the service of Palestinian propaganda, while falsely raising the banner of 'human rights.'"
Echoing its rejection letter, a foreign ministry representative described the organization as "not a real human rights group," with a "hostile agenda," Al Jazeera reports.
"This decision and the spurious rationale should worry anyone concerned about Israel's commitment to basic democratic values," Iain Levine, HRW deputy executive program director, said in the organization's press release. "It is disappointing that the Israeli government seems unable or unwilling to distinguish between justified criticisms of its actions and hostile political propaganda."
Other HRW staff members, such as executive director Kenneth Roth and senior legal advisor Clive Baldwin, expressed their disapproval via Twitter.
"Israeli government says the only purpose of HRW is to 'besmirch' Israel," Baldwin wrote early Friday morning. "Our purpose is to expose human rights abuses."
The group, which shared a Nobel Peace Prize in 1997 for its work to ban landmines, said it was surprised by the application rejection as it frequently communicates and meets with the foreign ministry, the Israeli military and police, along with other government officials. And, in 2016, the government requested HRW's assistance in a case in which the victims of human rights abuses were Israeli. 
Shakir's visa rejection is a departure from the last thirty years, during which time the organization has had "regular access without impediments" to Israel and occupied Palestinian territories, with the exception of Gaza since 2010. 
HRW intends on challenging the decision, which came more than seven months after the application was filed, despite interior ministry regulations stipulating an applicant should receive a decision within 60 days. 
"We have little relations with governments in North Korea, Sudan, Uzbekistan, Cuba and Venezuela where there is zero appetite for human rights engagement," said Shakir, a Stanford law graduate with a masters degree from Georgetown University, according to the Guardian. "With this decision, Israel is joining the list."