'MLB The Show 17' Soundtrack Rumors: 38 Songs with a heavy dose of '90s hip hop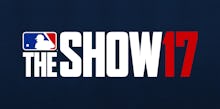 MLB The Show 17 is set to launch on March 28, but we've yet to learn what songs will be included on the game's soundtrack this year. However, there's a rumored track list that includes 38 songs and it's heavy on 1990s hip-hop — which matches the retro elements we've already learned about with this release.
The legendary Ken Griffey Jr. has been chosen as the cover athlete and there's even a new Retro Mode included that pays homage to the old-school, more simplified baseball video games.
You can see the rumored soundtrack on Spotify. It was published by PlayStation Music with the title Jr's Throwback Jams. Based on the cover athlete and other nostalgic qualities, a track list like this seems feasible.
MLB The Show 17 soundtrack: Is this it?
Here's a list of the 38 tracks fro the rumored soundtrack:
"The Way I Swing (feat. Ken Griffey Jr.)"  - Kid Sensation
"Whoomp! (There It Is)" - Tag Team
"The Power" - SNAP!
"Fantastic Voyage" - Coolio
"Gettin' Jiggy Wit It" - Will Smith
"Jump" - Kris Kross
"Jayou" - Jurassic 5
"It Was A Good Day" - Ice Cube
"Bring The Pain" - Method Man
"Express Yourself" - N.W.A.
"Poison" - Bell Biv DeVoe
"Whatta Man" - Salt-N-Pepa
"Can I Get A" - Jay Z
"O.P.P." - Naughty By Nature
"Doo Wop (That Thing)" - Lauryn Hill
"California Love" - 2Pac
"Ready or Not" - The Fugees
"Elevators" - OutKast
"Jump Around" - House of Pain
"Sabotage" - Beastie Boys
"Gimme Some More" - Busta Rhymes
"Get Ur Freak On" - Missy Elliott
"No More Drama" - Mary J. Blige
"U Can't Touch This" - MC Hammer
"Batter Up" - Nelly
"Hate It or Love It" - The Game
"Ms. Jackson" - OutKast
"Feel So Good "- Mase
"Let Me Clear My Throat" - DJ Kool
"Me, Myself & I" - De La Soul
"I Wish" - Skee-Lo
"Rump Shaker" - Wreckx-N-Effect
"Who Am I (What's My Name?)" - Snoop Dogg
"Mama Said Knock You Out" - LL Cool J
"Slam" - Onyx
"This Is How We Do It" - Montell Jordan
"C'mon N' Ride It (The Train)" - Quad City DJ's
"Jumpin', Jumpin'" - Destiny Child
If this is indeed the soundtrack, fans might also be compelled to watch old episodes of Beverly Hills 90210 while sporting high-top fades. Wait a minute, that style has already made its way back to popular culture. 
Stay tuned for more information on MLB The Show 17 as the release date approaches.
More sports gaming news and updates
Are you a sports gamer? Check out more content from Mic, including news on EA Sports' 2017 plans for titles like NBA Live 18 and EA Sports UFC 3. There's also details on RBI Baseball 17, and the latest patch notes on WWE 2K17's 1.06 update.