Locked out of Facebook? If Facebook's down or looks hacked, here's what's going on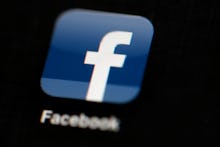 Are you locked out of Facebook? Is Facebook down, or does Facebook look hacked? You're not alone. On Friday, Feb. 24, people reported on Twitter that they had trouble logging into their Facebook accounts, leading them to wonder if they'd been hacked. Users were kicked out of their accounts and they were unable to sign back in. They even got messages from Facebook's security team.
We're pleased to report that there's nothing wrong with your Facebook account, and any messages you received were a technical error. 
"Earlier today an error in one of our systems designed to help prevent suspicious account access sent a small set of people to our account recovery flow unnecessarily," a Facebook spokesperson said in an email to Mic on Friday. "We have fixed the issue and are in the process of clearing the affected accounts from this recovery flow. We apologize for any inconvenience."
There's nothing to worry about, and though you might get requests to reset your password, you don't actually have to do anything. Facebook will eventually fix your account and you'll be back to normal.