'The Division' Update 1.6 Release Date: Patch and Last Stand DLC coming this week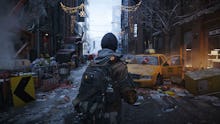 If you liked the Ghost Recon Wildlands open beta and want some more open-world Tom Clancy action right now, there's good news. All you'll have to do is ditch the Bolivian wilderness for the diseased streets of Midtown Manhattan.
I'm talking, of course, about The Division. Don't go to Midtown Manhattan in real life. It's not nearly as fun.
The Division patch 1.6 and Last Stand DLC going live tomorrow
When we last wrote about The Division's upcoming 1.6 patch, all we knew is that it would be coming soon. The update will expand the game world via some new northern areas in the PvP Dark Zone as well as add support for the Last Stand paid DLC, which launches simultaneously on Feb. 28 for Xbox One, PS4 and PC. 
VG247 has the exact rollout times for the patch, which differ slightly based on which time zone you're in. By 1 p.m. in each time zone, the patch should be up and running. Now is the time to make sure your agent's gear is in order for the challenges that lie ahead.
More gaming news and updates
For more gaming news, check out the latest from Mic. We have up-to-date guides to the Ghost Recon Wildlands open beta and a critique of Overwatch's colorblind mode. Also, here are 15 photos that compare the Nintendo Switch to the Wii U, a beginner's guide to For Honor and a deep dive into the new trend of Nazi-punching video games and our review of Horizon Zero Dawn.