Ciara McElveen, transgender woman, killed in New Orleans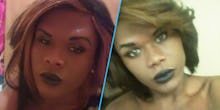 Ciara McElveen, a black transgender woman, was stabbed to death in New Orleans on Monday. The New Orleans Police Department found McElveen in New Orleans' 7th ward, according to the New Orleans Times-Picayune. According to a press release from the NOPD, she was transported to University Medical Center, where she died. 
Her death comes only two days after news of the killing of Chyna Doll Dupree, another black transgender woman, in New Orleans. This is the sixth reported murder of a transgender woman in 2017. 
"I'm so thrown right now," said Syria Sinclaire in a phone interview. Sinclaire's a member of the New Orleans transgender community and a program coordinator at the Tulane Drop-In Wellness Center. Sinclaire and McElveen had worked together doing outreach to New Orleans' homeless population. Sinclaire said she was so distraught from the loss of Dupree last week that she was afraid to leave her house. 
"Trans women don't want any special privileges," she said. "We should have the right to live our lives open and free and not be taunted and traumatized by the general public if they don't approve." 
Friends, family and members of the trans community shared supportive messages as news of her death spread on social media. 
Several Facebook posts indicated there would be a memorial for McElveen on Monday evening. 
In a statement, BreakOUT!, an LGBTQ youth advocacy organization based in New Orleans, said it will be creating space for friends and family to grieve and celebrate the lives of McElveen and Dupree. 
"While the numbers are staggering and many in our communities are still in shock, some BreakOUT! members say that they refuse to be afraid and that they won't be silent," the organization said in a statement to Mic. "But we have so much other work to do in our communities — we need jobs, housing, education and access to safe spaces — and yet we continue to have to simply fight for our lives." 
This story is breaking and will be updated.