8 of the most captivating crime documentaries to watch on Netflix in 2017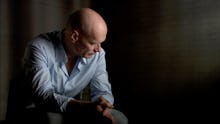 It's not difficult to become consumed with a good crime story, especially when it's true. Following the case, examining the evidence, figuring out the motivations of the accused and, of course, deciding whether we think the subject is guilty or innocent — it's all part of the journey. 
Some true-crime stories focus on a single subject, while others tackle the more systematic problems of crime itself. From murder and cybercrimes to illegal poaching, Olympic wrestling and more, Netflix is home to some of the most compelling and captivating crime documentaries around. These are eight of the very best.
Nicholas Yarris spent 23 years on death row for a murder he didn't commit. As Yarris waited for the inevitable, he spiraled into darkness — until the day he picked up a book in the prison library. From that moment on, his life was transformed. He became obsessed with reading and learning as much as he possibly could. Yarris consumed thousands of books during his time behind bars, taking great pride in learning new words like triskaidekaphobia, the extreme fear of the number 13. 
In The Fear of 13, Yarris recounts his youth and the moments leading up to his arrest, conviction and, ultimately, his request to be executed. The story is gripping, gritty and captivating from the opening scene to the very last frame. Prison is known for breaking convicts, but it in many ways, it helped create the man Yarris is today.
Amanda Knox was an American student charged with the murder of her roommate and fellow exchange student in Italy. The case gripped the nation, and the media proved they had an insatiable hunger for any and all news regarding Foxy Knoxy — the nickname splashed in headlines across the globe.
The documentary picks apart Knox's case, analyzing the evidence and talking to many of the officials involved. For many, Knox's case was open-and-shut, but others are certain she didn't commit the crime.
What makes this story particularly interesting is Knox herself. She's unassuming yet well-spoken, and appears in the documentary at length.
In Audrie & Daisy, two young boys who sexually assaulted schoolmate Audrie Pott candidly admit to the events of that night. They know they're in trouble, but it seems as though they can't quite figure out why. The Netflix documentary examines four separate rape cases in an effort to show that while each was different, they all stemmed from the same systematic problem.
This iconic docuseries, which follows the case of Steven Avery and was filmed over a 10-year period, is already something of a classic. Avery was wrongfully convicted for rape and attempted murder, spending 18 years behind bars — all the while maintaining his innocence — before new DNA evidence exonerated him. A free man, Avery re-entered society, only to find himself at the center of a new murder charge roughly two years later.
Making a Murderer centers on Avery's imprisonment and subsequent appeals — along with that of Brendan Dassey, his nephew and alleged co-conspirator — as it also explores the possibility of widespread corruption at the local law enforcement agencies that twice put Avery behind bars.
Dave Schultz was a rising star in the world of Olympic wrestling, destined for greatness until the day his mentor fatally shot him in cold blood. John du Pont — who was obsessed with Olympic wrestling and even dreamed of joining Team USA himself — used his considerable wealth to create an athletic training facility on his sprawling estate in Newtown Square, Pennsylvania. 
Ultimately, du Pont became unhinged. His obsession with Olympic wrestling — and with Schultz in particular — led to tragedy.
The internet is home to some seriously dank memes and adorably cute cat videos, but it's also a playground for cybercriminals looking to exploit the web's technology for their nefarious deeds. If you've ever wanted to know exactly how they do it, Cybercrimes is the documentary for you.
A heartbreaking look at the poachers who relentlessly hunt down elephants for their ivory, The Ivory Game follows a handful of investigators, undercover operatives and law enforcement agents who are dedicated to unraveling the twisted web of the ivory trade. 
While immensely educational and eye-opening, this documentary also provides beautifully scenic shots of these majestic animals in the wild. If you weren't passionate about elephant preservation before watching this documentary, you likely will be by the time the credits roll.
The greatest crime is the one nobody sees coming. The fine- and rare-wine market is bustling and wealthy connoisseurs cough up small fortunes just to sip from the best bottles. But one man realized an obvious truth: Many of these rich elites aren't as knowledgable about wine as they profess. They really just want to spend big. Armed with this knowledge, a crook set out to defraud them all — and made millions in the process. 
Mic has ongoing Netflix coverage. Please follow our main Netflix hub here.