'Injustice 2' App Release Date: Everything we know about the mobile fighting game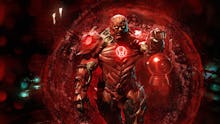 Competitive fighting games used to be all the rage in arcades, but at least in the United States, arcades have gone the way of the dinosaur. Sure, you can still get fighting games on consoles, but what if you could carry one around in your pocket? That's likely the thinking behind Injustice 2, a new D.C. fighting game coming to both consoles and mobile devices — with some notable differences.
Injustice 2 app release date: Details revealed for the mobile game
NetherRealm Studios creative director Ed Boon confirmed on Twitter that a mobile version of the D.C. Comics fighting game Injustice 2 is on the way. He didn't offer an exact release date, but he did tease some new features coming to the app.
NetherRealm has actually been fairly prolific in the mobile fighting game front, with a mobile port of Injustice: Gods Among Us and the surprisingly solid WWE Immortals, which featured professional wrestlers fighting each other in a fantasy universe.
The mobile version of Injustice will almost certainly have a simplified version of that game's fighting system adapted to touch controls. According to Touch Arcade, the app for Injustice 2 has actually soft launched in the Philippines already and features an upgraded version of its predecessor's combat. You can tap the screen to do basic combos and swipe in different directions for more specific attacks.
There's no confirmed U.S. iOS and Android release date, but since it's already up in the Philippines, it can't be too far off. Stay tuned to find out when you can make Gorilla Grodd beat up Batman on your phone.
More fighting game news and updates
While you wait for more Injustice 2 character reveals, read more fighting game news on Mic. Find out more about Super Smash Bros. for Switch, the Injustice 2 roster, the Tekken 7 console release date, what to expect from Marvel vs. Capcom: Infinite and the Evo 2017 lineup.