AWS Outage: What is Amazon AWS S3 and why is it causing internet issues and outages today?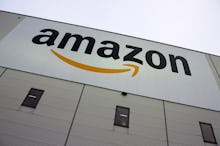 Don't worry, it's not just you. The internet on the East Coast is unbearable right now, and you can blame Amazon. On Tuesday afternoon, you probably noticed images and video were slow to load on some popular websites. The culprit is Amazon Web Services S3, a massive cloud storage service run by the online retail giant, which became unreachable sometime early Tuesday afternoon.
East Coast internet outage: Why is the internet down? What's causing internet issues today?
The internet isn't technically down, but AWS S3 services are down in the Northeast region of the U.S. — affecting any website or company that uses it to host files, no matter where they're based or where their users are.
What is AWS S3?
AWS S3 hosts images, pictures and videos for other companies and websites (the S3 stands for simple storage service). So when it has issues, it means that you may still be able to visit websites, but any large files they use that are hosted by AWS won't appear or may look broken. According to the Independent, some of the websites affected by Tuesday's issues include Imgur, Medium and SoundCloud.
How does AWS work?
AWS charges users for the service of storing their data. So other sites use it to host files, including images, videos and audio, and then link out to them. That way, the smaller websites can rely on AWS to host larger files.
Is there an AWS status page I can check? 
Yes — Amazon has a status page that users can check for news about outages. But Amazon is notoriously bad about reporting its own issues, and on Tuesday afternoon the AWS status page indicated that most services were operating normally and featured a small alert at the top warning users of "Increased Error Rates." The note also said: "We're continuing to work to remediate the availability issues for Amazon S3 in US-EAST-1."
Do people know about the problem?
Yes. Yes they do. At least the tweets are good.
Jim Norris IV contributed to this report.
Correction: Feb. 28, 2017