Lady Gaga or Daft Punk to replace Beyoncé at Coachella, according to conflicting reports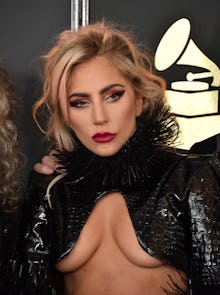 One does not simply replace Queen Beyoncé when she has to drop out of a lineup to birth the next two leaders of the resistance. But Coachella has to try, and the California festival seems to have settled on Lady Gaga — or Daft Punk — according to conflicting reports from Billboard and Playboy.
Tuesday, Billboard reported that Lady Gaga will headline both Saturday nights, April 15 and 22, on Coachella's two weekends. However, festival organizers are still finalizing plans and will make the announcement in the coming days, according to Billboard's sources. 
This report, however, comes a day after Playboy's cheekily titled article "We Think We Know Who Will Replace Beyoncé at Coachella," which compared betting odds with confirmation from "inside sources and divining rods" that Daft Punk would be taking over the coveted spot.
Just to make everything more confusing and impossible for the casual Coachella-goer trying to find out what to expect, a rumor going around on Reddit's Coachella thread suggests that Rihanna and Chance the Rapper will replace Bey onstage, possibly taking one weekend apiece. 
Any of these options would make for a great festival, and music heads can and will undoubtedly argue amongst themselves who completes the spread best. The queen is set to return and headline the festival in 2018. 
Mic has reached out to both Lady Gaga's and Daft Punk's teams and will update if the mess starts to become any clearer.
Feb. 28, 2017, 6:56 p.m.: This story has been updated.