'Ghost Recon Wildlands' DLC Plans: Data mining uncovers possible expansion pack names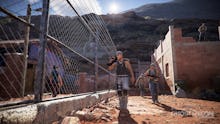 If the fantasy or sci-fi worlds of Zelda or Horizon aren't your thing, Ghost Recon Wildlands is another avenue for freeform, open-world mayhem in the month of March. Rather than solving Hyrule's mysteries or hunting down robot dinosaurs, maybe you're more into some good old cocaine-fueled action.
There are expensive editions of the game that come with the season pass, which grants access to all future downloadable content. But what is that Ghost Recon Wildlands DLC?
Ghost Recon Wildlands DLC plans: Data miners find possible names
A Reddit user data mined Ghost Recon Wildlands and found two suspect file names that reference potential DLC packs tentatively called "Smuggler" and "Fallen." While Ubisoft has yet to detail any of the planned DLC, the season pass promises two "major expansions" lined up for the future. 
Unfortunately, these are just one-word titles that are probably stand-ins for the actual names of the expansions. We still don't know anything about what they actually entail. Will they add new story missions or even new playable areas? Can I team up with my friends to take down robot dinosaurs in Bolivia? Can I make my character dress like they're in an Assassin's Creed game?
Ubisoft will answer these questions at some point. Until then, all we can do is dream.
More gaming news and updates
For more gaming news, check out the latest from Mic. Here's the latest on Middle-earth: Shadow of War, along with 15 photos that compare the Nintendo Switch to the Wii U, a beginner's guide to For Honor and our review of Horizon Zero Dawn.