Jane Fonda on past sexual abuse: "I've been raped, I've been sexually abused as a child"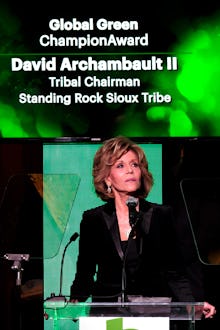 In her March cover story for the Edit, actress Jane Fonda revealed that she was raped and sexually abused as a child — and that the gender politics of the 1950s led her to believe that it was her fault.
"To show you the extent to which a patriarchy takes a toll on females; I've been raped, I've been sexually abused as a child and I've been fired because I wouldn't sleep with my boss and I always thought it was my fault," Fonda told actress Brie Larson, who conducted the interview.
"The men in my life were wonderful, but victims of a [patriarchal] belief system," she said. "I felt diminished."
The 79-year-old star has since become a passionate feminist and an advocate for women's rights, but in an essay penned for Lena Dunham's "Lenny Letter" in 2016, Fonda revealed that the road to developing her politics was not always smooth. Even after embracing feminism, she wrote, it was "many more years before I would be brave enough to look within myself and locate the multiple ways in which I had internalized sexism and the profound damage that it had done to me."
In her Edit interview, Fonda returned to those themes — and also reflected on the ways that internalized sexism affected the women around her.
"I know young girls who've been raped and didn't even know it was rape," she said. "They think, 'It must have been because I said "no" the wrong way.'"
Like Larson, who advocates for survivors of sexual assault, Fonda has made it a focus of her career to help women.  
"One of the great things the women's movement has done is to make us realize that [rape and abuse is] not our fault," she said. "We were violated and it's not right."