Trump Hotel Fire 2017: Here's what happened at Trump's NYC hotel Friday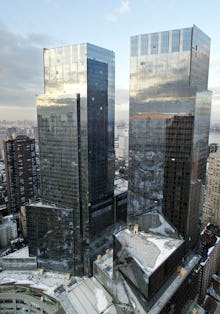 A fire broke out on the 47th floor of the Trump International Hotel in New York City's Columbus Circle at around 4:12 a.m. Eastern on Friday, CBS New York reported.
Authorities told CBS that the fire was due to a piece of machinery malfunctioning in an apartment that was undergoing construction. According to the New York Daily News, an electrical short circuit was involved in starting the fire.
The building was partially evacuated and one person suffered from smoke inhalation. According to the Daily News, that person refused further medical attention.
The fire spread to a second room at the Columbus Circle hotel, according to New York City Fire Department sources who spoke with the Daily News. 
CBS reported that the fire was brought under control in about an hour. The upper floors of the building were vented due to carbon monoxide concerns.