Sikh man allegedly shot by gunman who told him to "go back to your own country"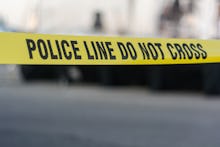 On Friday, a white man in Washington approached a Sikh man and shot him in the arm. The gunman allegedly told the victim to "go back to your own country," the Seattle Times reported. 
The shooter is still at large, and the 39-year-old victim's name has not been released. According to the Times, the Sikh man was working on his car in the driveway of his Kent, Wash., home when the gunman walked up. The two began talking, and the situation escalated into an "altercation," according to the Times, and the Sikh man was shot. Police are now investigating the shooting as a potential hate crime. 
The suspect is 6 feet tall with a sturdy build. Although the shooter was wearing a mask over the bottom half of his face at the time of the shooting, the victim identified him as white. Kent police reportedly contacted the FBI and other law enforcement agencies for backup during their investigation.
The shooting comes close on the heels of a similar incident in Olathe, Kan. In late February, Srinivas Kuchibhotla and Alok Madasani  — Indian immigrants, both of whom were educated in the United States and work here legally — were sitting at a bar when another customer began harassing them about their immigration status and their visas. The man, Adam Purinton, was made to leave the bar but came back and shot them. Madasani was injured, but Kuchibhotla died. Purinton was later arrested and charged with premeditated first-degree murder.
The New York-based Sikh Coalition is advocating for U.S. leaders to prioritize hate-crime prevention and reportedly appealed to the White House to unequivocally condemn the incident.
"While we appreciate the efforts of state and local officials to respond to attacks like this, we need our national leaders to make hate crime prevention a top priority," Sikh Coalition Interim Program Manager, Rajdeep Singh, said in an emailed statement. "Tone matters in our political discourse, because this a matter of life or death for millions of Americans who are worried about losing loved ones to hate."