Samsung Galaxy S8 and S8 Plus Specs: New leak reveals key changes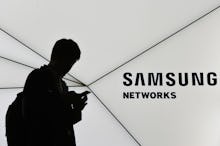 The wait for the Samsung Galaxy S8 is almost over, as two new devices are slated to debut in March at an event in New York City. Ahead of the March 29 announcement, a new leak sheds more light on design changes that will come with the next-gen device.
Previous leaks and rumors have revealed that the S8 will come in two sizes: a 5.8-inch device and a 6.2-inch device called the S8 Plus. The images leaked on Slash Leaks, as first reported by the Verge, supposedly show the larger of the two devices — the Galaxy S8 Plus — as it has a "Super AMOLED display with curved sides and rounded corners," reports BGR. The larger device is rumored to come with a QHD Super AMOLED screen that will take up 83% of the device's front panel.
The on-screen home button is also apparently revealed in this recent leak. The small front bezels and a fingerprint reader on the back of the device next to the camera are also shown.
Other reports and leaks have hinted that both models will come equipped with a Snapdragon 835 processor, a "traditional 3.5mm headphone socket," a 12-megapixel rear-facing camera and iris-scanning technology. The S8 Plus will also have a more powerful battery. The larger model is rumored to have a 3,750 mAh battery, while the smaller model has a 3,250 mAh battery.