Russia might ban 'Beauty and the Beast' over scene with gay character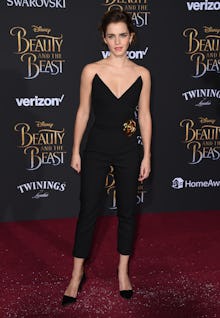 Being gay in Russia isn't easy. In 2013, the country passed anti-gay "propaganda" legislation aimed at cracking down on representations of "non-traditional sexual relationships" in the tightly controlled Russian media. In 2015, Russian lawmakers flirted with the idea of passing even stricter legislation prohibiting public displays of affection between same-sex couples. And now, in 2017, Russia is considering banning Disney's live-action Beauty and the Beast reboot from its theaters for the mere insinuation of gayness.
According to CNN, Russian politician Vitaly Milono initially voiced his qualms with the film in a letter sent to the Culture Minister Vladimir Medinsky. In it, Milono encourages the ministry to block the film's premiere if an investigation should turn up any "elements of propaganda of homosexuality" in the PG-rated flick.
The film's director, Bill Condon, slipped into a recent interview that one of the film's characters — bad guy Gaston's sidekick, LeFou — would have an "exclusively gay moment" in the film. 
The revelation has gone over just about the way you'd expect: Culture blogs won't shut up about it, Alabama movie theaters have passed on screening the film entirely, and now, Russian lawmakers are threatening a nationwide ban.
But, as Tyler Oakley so aptly put it on Twitter: