Cause of George Michael's death revealed: What did the coroner discover?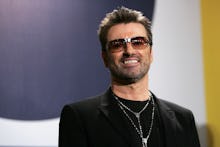 George Michael's cause of death has been revealed. The singer died at his Oxfordshire home on Christmas Day at the age of 53, and the coroner can now confirm that his death was from natural causes.
According to Sky News, senior coroner Darren Salter's tests reveal that Michael died of "dilated cardiomyopathy with myocarditis and fatty liver." 
Dilated cardiomyopathy affects the heart's ventricles and atria, and causes the heart muscle to stretch and become thinner. Myocarditis is an inflammation of the middle layer of the heart wall, and can weaken the heart.
An initial autopsy was conducted in late December, but didn't provide conclusive results. 
George Michael was best known as half of the musical group Wham!, but went on to have a successful solo career. Billboard reported that U.S. sales for his music went up 2,678% in the weeks following his death.