Galaxy Note 8 Release Date 2017: Everything you need to know about Samsung's next phone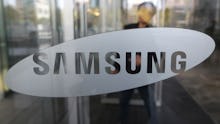 After the recall and discontinuation of the Samsung Galaxy Note 7, Samsung confirmed it will be unveiling a Galaxy Note 8. "I will bring back a better, safer and very innovative Note 8," Samsung mobile chief D.J. Koh said to CNET.
Now, reports are circulating that the next-gen phablet has been code-named "Great." This is no doubt a deliberate choice considering the device's predecessor gained notoriety for battery-related issues. But the company appears to have gotten their battery issues in order. In a report outlining what caused the battery problems in the Note 7, Samsung laid out what it is doing to prevent such issues from arising in the future like an eight-point battery check and implementing a team of third-party advisers.
Aside from Koh's confirmation and rumored about the smartphone's codename, there is no official news about the device. While the South Korean company generally unveils the new Note smartphone in late summer, the Note 7 fiasco appears to have caused a delay — the Galaxy S8 announcement is slated for March 29 instead of the usual debut at the Mobile World Congress trade show in Barcelona.
The Note 7 featured an iris scanner that allowed users unlock their devices in a more secure way. Since the Note 7s issues were battery related, there is no reason to believe Samsung won't be bringing the same iris-scanning biometric technology with the Note 8 as well.
The Note 8 may feature a 4K display, BGR reports. The company first revealed a prototype of a 4K display May 2016 at the SID Display Week conference. Should the rumors about a 4K display be true, then the device could be VR compatible. "Samsung will introduce 2K resolution displays in the Galaxy S8, but it will use 4K resolution displays in the Galaxy Note 8 to realize improved virtual reality functions," an unnamed Samsung exec told Business Korea. "I heard that it will connect with new Gear VR wearable."