International Women's Day Images: How to change your Facebook profile picture to red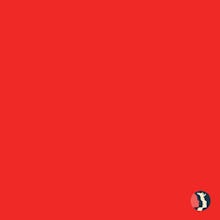 International Women's Day is celebrated on March 8 every year, marking the women's rights movement. This year, the organizers behind the Women's March on Washington organized a strike — called A Day Without a Woman — where anyone can participate by wearing red, not shopping unless it is at a woman- or minority-owned business and having women take a day off of work, if they can afford to do so.
Many people are showing their support on social media this International Women's Day by posting an all-red image on Instagram or changing their Facebook or Twitter profile picture to red. For those looking to join the movement on social media, there are several ways to do so.
First, the organizers of the strike have shared a Facebook frame that has been created to fit your default picture (or cover photo) on the social media platform. To use it, simply go to the Facebook post and then click "Try It" or "Use Frame."
To turn your profile picture red on Facebook, upload an all-red image by selecting "Update Profile Picture" on the photo and then "Upload Photo." Once you select the image, you can opt to keep the picture indefinitely or set it as a temporary default picture. To set it as a temporary picture, select "Make Temporary" and choose when to revert back to your original profile picture.
The Women's March organizers have created a red profile picture for the strike as well, featuring a small logo in the bottom-right corner. This image can be used for Facebook, Twitter or Instagram. Just screenshot it or download it to use it as your profile picture. 
What does A Day Without a Woman look like? Show us! Mic wants to see what your office looks like when women go on strike. Send your stories, photos and videos to ADayWithoutAWoman@mic.com and we may feature them in an article or on our social media channels.