Android Nougat is now on the Samsung Galaxy S6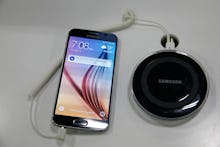 The Samsung Galaxy S6, which was released April 2015, has just received the new Android operating system. Android Nougat 7.0 is finally rolling out for the S6 and the S6 edge, Phone Arena reports.
Android Nougat 7.0, the seventh version of the Android operating system, was released in 2016. It offers users an array of upgrades, including 72 new emojis, quick-switch features allowing a more streamlined way to move between apps, a multi-window view feature and a smarter battery. Mere months after releasing the final version of Android 7.0, Google released Android 7.1.1 — an update to Nougat that promises to bring "many of the cool features of Pixel to everyone" — followed by Android 7.1.2 for Google Pixel and Nexus devices.
In January, Samsung announced the new operating system would be unveiled on Galaxy S7 and S7 edges. In the announcement, the South Korean tech giant disclosed the update would also be coming to the Galaxy S6, Galaxy S6 edge and S6 edge Plus, Galaxy Note5, Galaxy Tab A with S Pen, Galaxy Tab S2 (LTE unlock), Galaxy A3 and the Galaxy A8.
Samsung first promised the update for the end of February, but later delayed the rollout citing the need to review the quality of the operating system. Thus far, it appears the new OS is being released in Europe. Android Central reports consumers in the United Kingdom, Germany, Austria, Switzerland and Italy are receiving the update.