What is FACE Security Group? Inside the "Cash Me Ousside" girl's hacked-Instagram hoax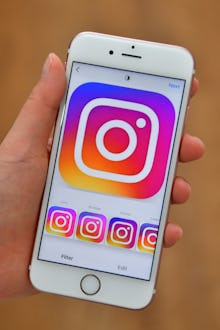 Danielle Bregoli, best known as the "Cash Me Ousside" girl, was seemingly hacked March 7 by something called FACE Security Group, leaving millions of Instagram fans worried about her safety and privacy. For those who know little to nothing about the viral sensation and the supposed hack, here's some information on who she is and what's been going on with her Instagram.
Who is the "Cash Me Ousside" girl?
Bregoli is a 13-year-old viral internet star who rose to fame after an appearance on The Dr. Phil Show. According to Bregoli's mother, she got her accent on "the streets" and supposedly dropped out of school in the seventh grade. 
Why is Danielle Bregoli famous?
The teen became a household name after a clip from her appearance on Dr. Phil went viral. The September segment aired during an episode about unruly teens. Online, Bregoli's segment was titled "I Want to Give Up My Car-Stealing, Knife-Wielding, Twerking 13-Year-Old Daughter Who Tried to Frame Me for a Crime."
In the episode, Bregoli is seen getting annoyed at the laughing live audience. At one point, after calling the audience members "whores," she says: "Catch me outside, how about that?" Her speaking style, however, made the sentence sound phonetically like "Cash me ousside, how bow dah?"
What does "cash me ousside" even mean?
As Bregoli's mother explains on the show, "She'll go outside and do what she has to do."
The one-liner quickly became an internet meme, though the footage didn't truly hit viral status until 2017. According to Complex, Bregoli became an internet sensation after a page called Digital Memes posted it on Facebook in January.
OK, got it. So what's going on with her Instagram?
Last week, Bregoli's Instagram started looking a little different. An alleged hacking entity called "FACE Security Group" apparently changed Bregoli's name to confusing Cyrillic text, replaced her profile picture with its logo and uploaded videos containing "threatening messages."
"This is the modern-day celebrity? This country glorifies and makes famous a young girl for being disrespectful to her mother," says a computer-automated voice in one of the videos. "She is no role model. She is no idol. She is no god. Pay close attention to what happens next."
Then, a second video posted two hours later said, "Citizens of the world, too long we have stood by idly and observed. It is time we take matters into our own hands. The time for change is now. The leaks begin Wednesday."
A final third video, posted another two hours after the second, featured a clock counting down from 19 hours to zero. The videos were followed by a meme about the teen and a final image promising leaks.
Bregoli responded to the hack by setting up a second account and sharing the following message: 
My account got hacked. I will be taking my account back soon. Follow this one until then.
Was she really hacked?
Nope. Bregoli's bizarre Instagram posts garnered attention at first, but it was quickly revealed to be a PR stunt. Her team told Refinery29 that Bregoli collaborated with Glassface, a musical artist and video editor, to provide "a commentary on the state of celebrity, current events and speaks on hysteria, fake news and conspiracy theories" in what they're calling a "top-secret art experiment."
So that's it. We don't know what it's counting down toward or what "leaks" are supposedly coming out. Maybe a musical project? The unveiling of a newer, even funnier catchphrase? We'll see.