An analysis of Netflix power binge watchers: What your viewing habits say about you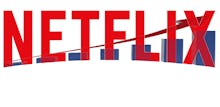 At this point, just about every Netflixer has binged on at least one series, and likely many more. From original shows like Jessica Jones, Daredevil and Orange is the New Black to reruns like The Office, Family Guy and Archer, the streaming service has an exhaustive library of titles to get their members hooked and keep them watching. But as Netflix has grown in popularity, so has the number of people who watch episode after episode for hours on end.
The Netflix binge watching culture has firmly taken root, having become a part of daily life for many. There's even Netflix-related slang terms like "Netflix and chill" and endless memes on the subject. But like the screens viewers stare at, binge watching acts as a window into a Netflixer's life.
In a phone interview with Jumpshot, a marketing analytics company that captures vast amounts of clickstream data from their panel of more than 100 million devices across 188 countries, Mic learned exactly what your Netflix viewing habits may say about you.
"Power binge watching" defined
Jumpshot defines binge watching as "watching five or more episodes in one session, and watching each title for at least 20 minutes." Binge watching is pretty standard in today's Netflix culture, with nearly 70% of Netflix users bingeing on at least one title per month, according to data Jumpshot provided to Mic.
However, another category of binge watchers also exists: power bingers. No, power bingers aren't a new class of super villain from Iron Fist, but instead, are those Netflixers who binge on multiple titles each month. Power bingers are far less common than normal bingers, comprising only about 30% of the Netflix user base, according to Jumpshot. 
After analyzing data from the last 14 months, Jumpshot discovered the overall percentage of Netflix binge watchers has steadily declined since January 2016.
However, in the same time period, the power bingeing population has doubled down on their Netflix habits. In a year-over-year comparison, the percentage of power bingers who have binged more than seven days out of every month has exploded, with a staggering year-over-year increase of 88.2%.
To Netflix, and beyond!
Not surprisingly, Netflix power bingers have a tendency to consume more non-Netflix video content than the general Netflix population. This means power bingers are moving beyond Netflix to other streaming services.
Compared to the general population of Netflix users, power bingers watch approximately twice as many videos on YouTube and about 2.2 times more videos on Hulu, according to Jumpshot's data.
But when it comes to overall web browsing, power bingers actually view about 43% fewer domains than the general Netflix population. This seems to indicate that while power bingers are unquestionably spending more time watching online videos than their non-Netflix-bingeing counterparts, they may not necessarily be spending more time on the internet in general.
The most beloved power-bingeing series
When a Netflix original like Jessica Jones, Luke Cage or Daredevil is released, it makes sense users would power through the new episodes as quickly as possible. However, Jumpshot's data indicates that once a user has binged on a Netflix original, they're not exceedingly likely to do it again. On the other hand, older comedy series that have a high re-watchability factor are binged on by the same Netflixers over and over again.
"As we've been looking through the data, what we find is that as the new seasons get dumped, it tends to lead to a spike in binge watching right off the bat, and then it falls off," Jumpshot's Randy Antin, vice president of marketing, said in a phone interview. "What's really interesting though is that the shows that tend to dominate binge watching aren't the original programming from Netflix — it's Family Guy, The Office, Friends, Parks and Rec, Futurama — these older comedies that just have so many episodes up on Netflix and it's really easy to just go through and continually watch a huge bunch. That's where the majority of the binge watching we've seen is present."
Essentially, this means power binge watchers are running through the same series over and over again, even if they've already watched them to completion. After all, it's next to impossible not to love Michael and crew.
The future of binge watching
Netflix has grown their library and created high-quality original content, with over 5,000 titles including 348 original works at the time of this writing. But as the streaming service continues to expand, it's likely they'll produce new original content specifically geared towards the binge-watching environment, Jumpshot predicts. 
"As Netflix expands their overall content creation they are going to understand which content will draw the most value for their audience, and they'll likely start creating more and more content that is targeted and focused around this consistent binge-watching environment," Antin said.
If this happens, we may soon be required to develop new terms above "power bingeing" — "super bingeing" has a nice ring to it.
Currently, the Gen Xers are the most active Netflix binge watchers, but Antin believes the Gen Y population and millennials will soon be snagging that title. 
"As the generations below us, especially Gen Y and the millennials, grow up watching Netflix, they will become the largest consumers of media on this platform without a question," Antin said.