Apple Spring Event: Are a new iPad and red iPhone on their way?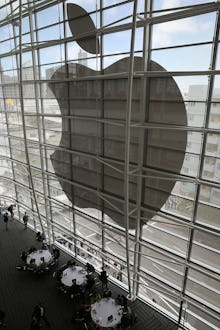 Spring is around the corner, which means so is Apple's spring event. While the company has not made any public announcements about the event, rumors suggest it will take place at Apple Park — the company's new headquarters in California. Apple is believed to debut a new iPad, a larger iPhone SE model and a red iPhone 7 at the event.
New and revamped iPads
The new range of iPads will include a 10.5-inch iPad Pro that is rumored to feature an edge-to-edge display and no home button. The device was originally reported to be launched in May or June, but the company has reportedly "moved ahead the production."
Apple may also release three other new iPad models, according to analytics firm Fiksu. The company will likely upgrade the two iPad Pro models released last year — the 9.7-inch and 12.9-inch iPad Pro — and roll out a new 7.9-inch iPad that would replace the iPad Mini. 
A bigger iPhone SE
Last year's spring event saw the debut of the iPhone SE — a budget friendly low-end iPhone model. This time around, the company is expected to introduce a larger iPhone SE model: a 128GB version of the device.
A red iPhone 7
Apple's Product Red campaign is a line of red colored products. The company contributes proceeds from the range to Global Fund for HIV and AIDS programs. If rumors are to be believed, Apple is creating a red iPhone 7 to join the line of products, which already include cases, Apple watch, iPod shuffle, nano, touch and Beats products.