What will happen in 'This Is Us' season 2? 6 things to know about the new episodes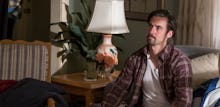 The season one finale of This Is Us aired on NBC on Tuesday night, and reactions are mixed. While episode 18 did reveal some surprising details about Jack and Rebecca's relationship, some are calling the latest installment "disappointing." 
There is no turning back time to change the finale, but viewers can certainly look toward the future. Here are six things we know about the season two storylines and characters.
The Big Three cliffhangers
While most of the finale focused on a flashback of Jack and Rebecca, the Big Three did appear in the last few moments to set up their storylines for season two. 
Kate will be looking to pursue a career in music in Los Angeles, and Kevin will be leaving the Big Apple — and Sophie — to meet with director Ron Howard in LA about a role in his new movie. Will Kate find success? And will Kevin be able to maintain his rekindled relationship with Sophie across the country? 
Those questions will be addressed in season two, as well as Randall's determination to adopt a child with Beth.
William isn't going anywhere
Yes, William died during season one, but that doesn't mean we won't see him again. Creator Dan Fogelman confirmed to Deadline that the character will be reappearing through flashbacks.
Jack's fate
The finale concluded with Jack leaving to stay with Miguel after telling Rebecca that their love story is far from over. But is that the last time that Rebecca saw her husband? Speculation is high regarding how — and when — Jack dies. Fogelman couldn't tell Deadline if the full story on Jack's death will be covered in season two, but at least it's guaranteed that Milo Ventimiglia will be reprising the role.
Jack and Rebecca's journey
What Fogelman can guarantee is that season two won't pick up with Rebecca and Jack divorced. He told Entertainment Weekly that "there's a journey ahead of them still." 
Vietnam War
The flashbacks will continue in season two. At some point viewers will revisit a young Jack during the Vietnam War. According to Ventimiglia, it will give the show the opportunity to explore "Jack's individuality before Rebecca, before the family."
Kate and Toby's wedding
Kate and Toby got engaged in season one, but never set a date for their wedding. Chrissy Metz, who plays Kate, teased at a Q&A after the finale screening on Tuesday there "might" be wedding bells in season two. But don't expect blissful planning. 
"I think they're coming down from the dopamine, serotonin festival of falling in love," Chris Sullivan, who plays Toby, said. "It's about to get real."
This Is Us season two is expected to consist of 18 episodes. A premiere date has yet to be announced.
Mic has ongoing This Is Us coverage. Check out our main This Is Us hub here.