'Leah Remini: Scientology and the Aftermath' season 2 to premiere summer 2017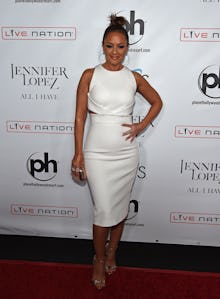 Despite facing criticism from the Church of Scientology, actress Leah Remini remains passionate in her mission to expose the controversial inside works of the church. The second season of her A&E docu-series Scientology and the Aftermath will reportedly premiere this summer, according to the Hollywood Reporter. 
"The way the organization has responded without taking responsibility for what they do to people, I need to continue," Remini told THR. "It would be another [scenario] if they stopped trying to discredit everyone's stories and said, 'If you don't like it, don't be part of Scientology,'" she continued. 
In the forthcoming 10 new episodes, Remini "will further explore accounts of former members whose lives have been significantly impacted by the Church's practices," according to a report on Deadline.
Leah was part of the Church of Scientology for 30 years and left in 2013. 
During the first season of Scientology and the Aftermath, Remini detailed financial, mental abuse and harassment in the Church of Scientology. She also featured the stories of former church members, some who still have family members in the organization. 
Mic has ongoing Leah Remini coverage. Please follow our Leah Remini hub here.