Samsung's foldable phone may actually be coming in 2017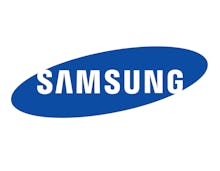 There's a long-lasting rumor that Samsung has a foldable phone in the works. Now reports indicate that 2017 will see a working version of the device — called "Project Valley" and "Galaxy X" — that will feature a screen that can bend and fold.
According to Korean news site ETNews, a prototype of the handset is ready to be released this year, but not for commercial use. Instead, "thousands" of devices will be handed out to partners of the company so they can play around with it and determine consumer demand.
Following the soft release, the smartphone will be mass produced for a debut in 2018.
Bolstering the ETNews report is a previous report from the Korea Herald, which said that the bending smartphones will be introduced in Q3 of 2017 and that the South Korean tech company will "roll out more than 100,000 units."
According to PC Advisor, the device is a 5-inch phone that can fold out into a 7-inch tablet. Its features include a 4K screen, rear dual-camera and a Qualcomm Snapdragon processor. A patent application from the company last November sheds some insight into the design. But, as Business Insider notes, a patent application does not guarantee anything. 
Samsung has not made any official announcement regarding the handset, so everything is merely speculation at the moment.