'Big Brother' 2017 season premiere date announced: 3 things to know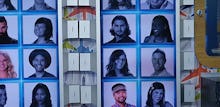 Big Brother, the reality show where houseguests are isolated from the outside world and compete in various challenges and competitions, returns for its 19th installment this summer. 
Last year, Nicole Franzel won Big Brother 18, beating out runner-up Paul Abrahamian for the grand prize of $500,000. With the upcoming season in pre-production, here's what we know so far about Big Brother, which premieres at 8 p.m. Eastern on June 28 on CBS.
Premiere week
Julie Chen returns to host Big Brother 19, which will air three nights a week. The two-hour premiere airs from 8 p.m. to 10 p.m. Eastern on Wednesday, June 28.
The second night of the show will air at 9 p.m. Eastern on Thursday, June 29 for its usual one-hour broadcast. The third night airs at 8 p.m. Eastern on Sunday, July 2.
Casting call for Big Brother 19 starts this week
For those interested in getting in on the action this summer, the application to try out for the show is up on the Big Brother site. Potential houseguests must be 21 by June 1 to apply. 
Big Brother 19 is also casting for their next stars in cities across the country starting Saturday, March 18 in Columbus, Ohio, and ending April 22 in Wichita Falls, Texas. Applicants will find out no later than May 15 if they move on to the next round of casting. 
When will Big Brother 19 houseguests move in?
Next season's houseguests will begin moving into the Los Angeles studio house as early as June 5, according to the facts section of the Big Brother website. 
Mic has ongoing Big Brother coverage. Please follow our main Big Brother hub here.