'Sonic Forces' gameplay footage revealed, release date set for 2017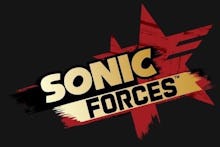 We weren't exactly expecting a new Sonic game anytime soon, especially with all the recent focus on gaming classics like Mario and Zelda. But Sega continues to march forward, bringing us Sonic title after Sonic title. The latest: Sonic Forces — cue the obligatory Star Wars jokes.
'Sonic Forces' release date: Gameplay demo shown at SXSW 2017
At this year's South by Southwest, Sega's panel revealed a glimpse at what's to come in the world of Sonic. During the panel, SXSW attendees got a glimpse of Sega's upcoming Sonic Forces. According to IGN, the game will hit PlayStation 4, Nintendo Switch, Xbox One and PC. Take an early look below.
According to Nintendo Wire, the game was made on the new "Hedgehog Engine 2." Along with graphics in line with the current generation, we could see some type of new physics introduced with the arrival of this game engine. 
While Sonic Forces may hog most of the upcoming Sega spotlight, the company has another game arriving this year: Sonic Mania. The retro-style game will bring new levels to the old look — harkening back to a time when Sonic games scored well in reviews. Sonic Mania, however, has been pushed back to summer 2017. Meaning the Force may be with you even later in the year.
More video game news and update
If you're eager to play Sonic Forces on the Nintendo Switch, check out our previous coverage on the new console. You can read up on how to track one down, the upcoming Splatoon 2 demo and how the Switch is really just a super Game Boy.