Everything we know about Roman Polanski's sexual abuse case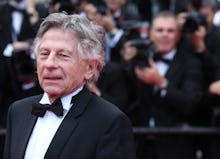 Roman Polanski, the controversial director who fled the United States almost 40 years ago, is doing research to potentially make another attempt to return to America. A hearing about his latest effort was scheduled for Monday and will be heard by Superior Court of Los Angeles County Judge Scott Gordon. 
What was Roman Polanski accused of? 
Polanski, currently a fugitive of justice, pled guilty to unlawful sexual intercourse with a minor in 1977. The director of Rosemary's Baby and Chinatown was 43 years old when he picked up the 13-year-old Samantha Gailey for a photo shoot. According to her testimony, he proceeded to give her alcohol and part of a Quaalude pill before forcing her to have sex with him at Jack Nicholson's house. 
Polanski, who was indicted on six counts of felony, pleaded guilty to one and was sent to a state prison for a 90-day diagnostic evaluation. Judge Laurence Rittenband cited the evaluation as assisting him in deciding on a fair sentence. 
It was just 42 days into the 90-day sentence that Polanski was released, and prison officials shared that they did not think he required additional time in the facility. After Rittenband said he intended to send Polanski back to prison for the remainder of the sentence, Polanski fled to Europe.
The director holds dual citizenship in Poland and France, where he currently lives. France prohibits extradition of its citizens. Even though Polish law does not have the same requirements, an extradition request from the United States was denied. 
Roman Polanski in the public eye
A 2008 documentary, Roman Polanski: Wanted and Desired, chronicled the decades-long case against the director as well as his work in the film industry. 
The question of whether Polanski's personal life should be taken into consideration with regards to his work has long been a topic of debate. It escalated even further when Polanski won the Oscar for directing The Pianist in 2003. He was unable to attend the awards show in Los Angeles. 
In January 2017, Polanski was selected to preside over the César Awards. Following his nomination, many women's groups said they would boycott the event and Polanski eventually stepped down.
Gailey, who now goes by her married name, Samantha Geimer, has publicly forgiven Polanski for assaulting her. She has also authored The Girl: A life in the Shadow of Roman Polanski about her experience. 
What did Roman Polanski's lawyers request?
In their next attempt to allow Polanski back in the United States, his lawyers filed a motion to unseal a document they think will impact the director's future — The 2010 testimony of former deputy prosecutor Roger Gunson. Gunson's testimony is said to detail a judicial promise from the late 1970s regarding Polanski's sentencing. 
Polanski's attorney Harland Braun stated that if the testimony is made public it will be apparent that Polanski was only intended to spend "a short time behind bars." The judge has been asked to close the case and recognize that Polanski has already spent time behind bars. 
They credited Polanski's reluctance to return to Los Angeles to his previous experiences with the legal system, writing: "Mr. Polanski now only asks this court to understand why he is asking for a simple declaration of judicial honesty before once again attempting to trust our system."
How did the court respond? 
The motion was rejected by LA County District Attorney Jackie Lacey, saying it fell into an established pattern of Polanski asking for special treatment: 
What he cannot do is dictate outcomes from afar while insulating himself from any potential adverse consequence. The affront to justice is suffered most by the people who are unable to litigate any issue to a final conclusion while the defendant remains a fugitive and can simply decline to return should the court rule in a manner the defendant finds unfavorable.
Calling Polanski's requested prediction of the judge's potential sentence "an advanced preview," the prosecutors wrote:
The defendant is, once again, trying to dictate the terms of his return without risk to himself. Defendant wants answers — but will only show up if he likes the answers. He forfeited his right to make requests of the court when he fled.
Mic has ongoing crime coverage. Please follow our main crime hub.