Xiaomi Redmi 4A: Review, price and how the phone stacks up against the iPhone 8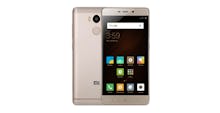 When it comes to budget phones, it's hard to beat Xiaomi. The Chinese company recently rolled out their cheapest device last November: the Xiaomi Redmi 4A. After an initial release in China, along with the Redmi 4 and Redmi 4 Prime, the budget-friendly device just debuted in India, where retailsit retails for 5,999 rupees (or $92 at 65.38 rupees to the dollar).
Xiaomi Redmi 4A features
The affordable price tag would hint that the smartphone, which runs on Android 6.0 Marshmallow, doesn't come with a lot of features, but the Redmi 4A is equipped with a 5-inch HD display, a polycarbonate body, a 1.4Ghz quad core Snapdragon 425 processor, 2GB RAM, a 3,120mAh battery, a 13MP rear camera, a 5 MP front camera and either 16GB or 32GB of internal storage.
How does it compare to the Redmi Note 4?
The Redmi 4A will compete against another device in its line, as Xiaomi also recently launched the Redmi Note 4 in India and has reportedly sold 1 million units since its January 2017 debut. This handset features a 5.5-inch full HD display, a 13MP rear camera, a 5MP front-facing camera, a Qualcomm Snapdragon 650 SoC processor and 2GB RAM for 9,999 rupees ($153).
Redmi 4A vs. iPhones
In comparison to the iPhone, the Redmi 4A falls short in many areas, largely because the Redmi 4A is meant to be a budget device and the iPhone has always been a luxury product. Nonetheless, here's how the current iPhone 7 fares in comparison: the current iPhone model has a 4.7-inch display, 2GB RAM, a non-removable Li-Ion 1960 mAh battery, a 12MP rear camera, a 7MP front-facing camera and 3 options for internal storage: 32GB, 128GB and 256GB. With Apple slated to release a new model — the iPhone 8 — in fall 2017, the disparities in specs and features between the two handsets would be even more apparent.
Redmi 4A reviews
What's the verdict on the device overall? According to Indian Express, the Redmi 4A is a "smooth performer" and an "attractive option." Meanwhile, other reviews point out it's worth to splurge a little more for the Redmi 3S and get a smartphone with an all-metal body instead of the Redmi 4A's plastic body.