Free up iPhone space with these 7 hidden tips and tricks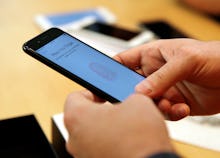 No iPhone owner enjoys seeing the white pop-up message informing them that they are out of space. Most people's instinctive reaction is to run to their Camera Roll and delete photos and videos in a haste, but that's only a temporary fix. Deleting apps can help, but only if the apps are taking up a lot of storage to begin with. 
Here are six tips to truly free up space on your device.
Know where you stand
To see how bad things are, see how much storage space you're using and how much you have left. To do this, go to Settings, General and Storage & iCloud Usage. The numbers under Storage — Used and Available — will tell you crucial details about how much space you have. Then, selecting Manage Storage will tell you which apps are taking up the most space by listing them from largest (most storage used) to smallest (least storage used).
Limit how many texts are stored
If you're not attached to all your texts, then changing your text storage setting can free up space. The default setting is to store all your texts forever, but a visit to the settings can change that. Under Settings, select Messages, Message History and Keep Messages. Here you can choose between 30 Days, 1 Year or Forever. Swap from Forever to 30 Days or 1 Year. A pop-up will ask if you want to delete older messages; opting to delete will make more space.
Clean your Safari cache
If Safari is your go-to browser, then know that your device might be using space to store data and web history information. Wipe out the browser's cache by going to your settings and then selecting Safari. Scroll down and select Clear History and Website Data to clear up some space.
Manage your photos
Go through Camera Roll and delete unnecessary pictures. While you're at it, check the photo settings for apps like WhatsApp, which can save every incoming media to your device. Also, consider turning off your PhotoStream by going to Photos and Camera and then My Photo Stream, and turn My Photo Stream off. Lastly, if you take pictures in HDR, make sure your iPhone isn't storing photos in double by going to Settings, Photo and Camera and deselecting Keep Normal Photo.
Use an external storing platform
If you're not using iCloud, it's time to start backing up your files there. Apple offers 5GB of space for free, but users can opt for other platforms like Dropbox and Google Photos as well. Storing your photos and videos on iCloud, Dropbox or Google Photos means you free up storage locally on your device.
Check offline data settings
Many apps now offer offline settings. Take Spotify, which allows users to listen to music offline. Storing music, podcasts and reading materials offline is convenient but a storage drainer. If you have such apps, then double check the offline settings and clear up space by deleting data or eliminating the offline mode.
And finally, one sneaky trick...
CNet has a detailed guide to tricking your phone into creating space for you by pretending to download a large video file. It takes a little work, but it's free and effective. Basically, go to iTunes, download something enormous you don't have room for, and your phone will try to clear some unnecessary files to fit it. Of course, you don't have to download this file at all — but you'll gain the free space.